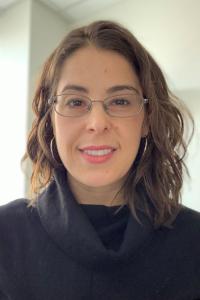 Human Rights Consultant
Adjunct Assistant Professor of International and Public Affairs, Columbia University
Kristina Eberbach is an independent human rights consultant and an Adjunct Assistant Professor of International and Public Affairs at Columbia University. She served as Deputy Director at the Institute for the Study of Human rights from 2019-2021 and as Director of Education from 2010-2019. She is also currently a doctoral student at Utrecht University where her research is focusing on the role of human rights education and training in transitional contexts. She has developed and facilitated human rights courses and workshops for university students, members of civil society and government officials in Colombia, Iraq, Myanmar, and the U.S. and has undertaken research, reporting, and advocacy work in Kenya (International Crisis Group), Myanmar, The Netherlands (ICTY/ICTR), South Africa, Uganda (Charity for Peace Foundation), and the U.S. She is co-chair of Human Rights Educators USA and is a co-founder and steering committee member of the University and College Consortium for Human Rights Education. Her research interests focus on human rights education and human rights in conflict and transitional contexts. Kristina holds a Master of International Affairs from Columbia University's School of International and Public Affairs and a Bachelor of Science in Foreign Service from Georgetown University.